The Best 10 Bitcoin Exchanges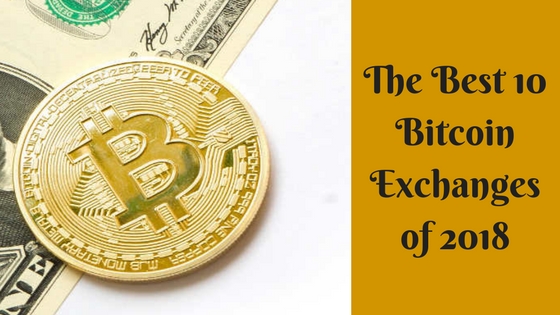 Bitcoin became a household name in 2017 and this crytpocurrency exploded into the mainstream very fast since its inception in 2009. Cryptocurrency value tracker Coindesk places the value of one bitcoin on January 1, 2017, at the price of $997.69. On December 16 of the same year, it reached $19,343, a near-2,000 percent increase in value. Had you converted $60,000 into bitcoins at the start of the year, they would now be worth more than $1 million.
Soon after hitting the Chicago Board Operations Exchange in December, futures contracts surged by 26 percent on the first day. As the cryptocurrency pushed past the $15,000 mark, the Winklevoss twins made headlines as the first crypto-billionaires. The Coinbase and Blockchain.io exchanges saw unprecedented levels of traffic as people piled in for a piece of the action. The future of Bitcoins is bright as per the report published  by statista the bitcoin index value for the end of January 2018 amounted to 10,166.51 U.S. dollars.
The online casinos were not far behind and now most of the online casinos accept Bitcoins as one of the deposit options making things easier in the gambling arena for players to enjoy real game slots and other casino games with BTC. To buy and sell Bitcoin exchanges play a very important role. Many new BTC exchanges rolled out too making things more easier to Bitcoin users all over the world. With these bitcoin exchanges you can have bitcoins, store them and use them when you want.
For those who are new to Bitcoin exchanges remember that a Bitcoin exchange is a digital marketplace for users to buy and sell Bitcoins using different currencies. The Bitcoin can be exchanged for either fiat money (legal tender) or other alternative cryptocurrencies such as Ethereum. The exchange serves as the middleman for traders of the cryptocurrency.
Being able to purchase Bitcoin is the initial step to trading in it. Just like trading a stock, Bitcoin exchanges charge transaction fees, which range from 0 to 1%. In order to trade Bitcoin on an exchange, the user needs to have an account, and go through a series of steps to be verified. Remember that Bitcoin and alternative cryptocurrencies are a completely digital currency, and there are no physical Bitcoins.
Here are the best bitcoin exchanges of 2018 available for you to open your BTC accounts with.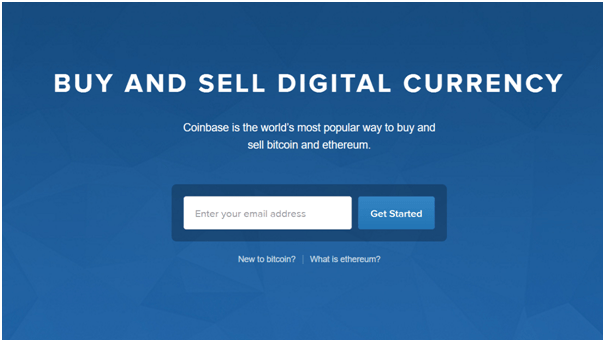 Coin base is the biggest exchange offering a wide currency support and insurance protection as well. This is a US-based exchange which was founded in 2012, and it supports over 32 countries. Coinbase exchanges Bitcoin and the alternative cryptocurrencies of Ethereum and Litecoin, and it's the largest of the exchanges, claiming $20 billion in currency exchanged. In 2014 Coinbase created GDAX, the Global Digital Asset Exchange which was developed for professionals with high volumes of trading.
It is a no-fuss platform for just bitcoin buying and selling. Coinbase supports a variety of payment methods for US customers to buy or deposit, including bank transfers, credit cards, debit cards, and bank wires. But if you perform dubious activities remember that this company monitors transactions for suspicious activities and may close accounts anytime.
There are two ways you can buy Bitcoins from Coinbase. One is through the Coin base wallet and the other is through the Coinbase exchange. When you buy Bitcoins through the Coinbase wallet you are basically buying the Bitcoins from Coinbase itself, whereas when you use the exchange you are participating in a trading with other users of the exchange.
The firm offers a mobile wallet, offline storage, and insurance protection for currency stored on its servers. Coinbase supports several fiat currencies: British Pounds, US Dollars, Euros, Canadian Dollars, Australian Dollars and Singapore Dollars.
The Coinbase exchange has a 1% flat fee for each purchase, while cryptocurrency deposits and withdrawals are done without any fees.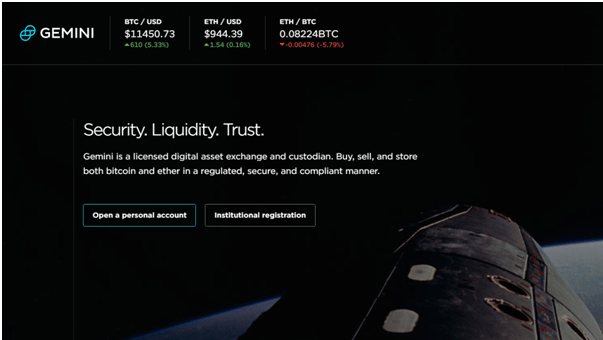 This exchange is another US-based outfit founded by the Winklevoss twins – the pair who sued Mark Zuckerberg over social networking, and were awarded $65 million which they put to use as venture capitalists. This exchange is based in New York, and is available in 45 US states, as well as the UK, Singapore, South Korea and Hong Kong.
Gemini's only supported fiat currency is US dollars,if you initiate an international wire from a foreign country, your funds will be converted to USD by an intermediary before it reaches your account. Also it only trades Bitcoin and Ethereum. Gemini does not charge deposit or withdrawal fees, and levies a low flat rate of 0.25% for trades, to both the buyer and the seller.
Another advantage of Gemini is that it's a New York state limited liability trust company, and is regulated by New York's Department of Financial Services. Close proximity to the Wall Street financial markets allows the company to easily provide a bridge from more traditional investments to newer cryptocurrency markets, for both individual and institutional investors.
Gemini is also notable in that it accepts ACH transfers for fast access to money for trades. A potential downside is that the interface is not particularly novice-friendly.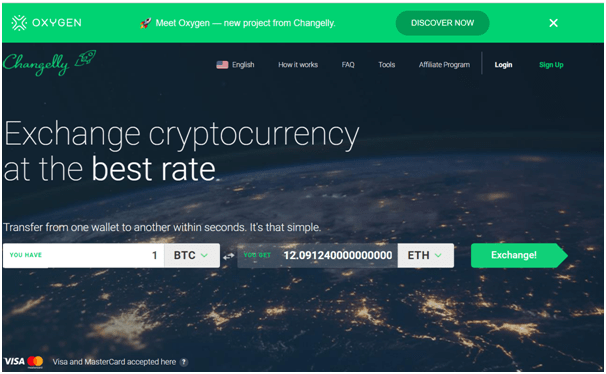 Changelly is a cryptocurrency exchange with support for many more virtual currencies than most, including Monero, Dash, Bytecoin, and DigitalNote among others. If you are mining a less popular currency, chances are that Changelly can exchange it for you.
This exchange comes from the popular mining platform MinerGate which provides a merged mining pool across Windows, Mac, Linux and Android operating systems. While Changelly focuses on exchanges between different cryptocurrencies, users can also purchase cryptocurrency with US Dollars or Euros.
Note that this exchange has a shorter track record, as it only entered the market in 2016. Exchange fees are 0.5% on transactions.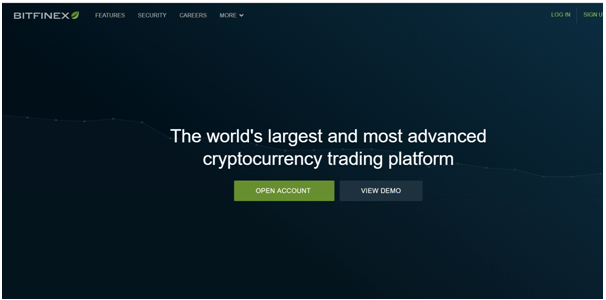 Bitfinex is a full-featured spot trading platform for the major cryptocurrencies such as Bitcoin, Ethereum, Litecoin, Ripple, Ethereum Classic, Bitcoin Cash, EOS, Iota, NEO, OmiseGO, Dash, Santiment, Monero, Zcash, Bitcoin Gold, Golem, 0x, Eidoo, ETP, TRON, Ethfinex Nectar Token, Qtum, SingularDTV, QASH, Streamr, Status, Augur, SpankChain, FunFair, YOYOW, iExec, AidCoin, aelf, RCN, Time New Bank, Basic Attention Token, Decentraland, and Aventus.
The exchange permits both unfinanced and financed transactions. Unfinanced purchases are fully funded by trading participants through funds deposited by the participants on the exchange. For example, if a trader deposits $100.00 into his account, he may then purchase $100.00 worth of bitcoins in an unfinanced transaction. Purchases and sales of bitcoins online, whether in an unfinanced transaction or a financed transaction, are settled by actual delivery of the full amount of the bitcoins or other Digital Tokens by the seller to the purchaser's account against payment in full by the purchaser to the seller's account.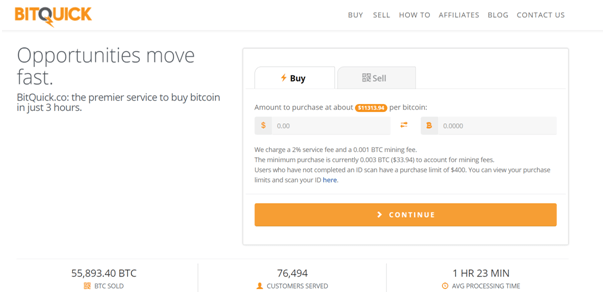 BitQuick is a Bitcoin exchange that lets customers buy bitcoins with cash via cash deposit. Buyers using BitQuick can use just one payment method to purchase bitcoins and that is Cash deposit. This means you will go to the bank of a Bitcoin seller and make a cash deposit into their account. Once the seller sees the deposit in their account they release the bitcoins to you on BitQuick.
BitQuick operates in 49 US states. New York is the only state not supported because BitQuick stopped service in New York due to the BitLicense.
BitQuick is not as private as other cash methods like Wall of Coins or LocalBitcoins and requires ID verification for purchases of bitcoin. Buyers fees are 2% for cash deposit purchases. This is somewhat high for cash purchases of bitcoin, but the speed and reliability of BitQuick makes this fee worth paying for some. If you plan on selling bitcoins, BitQuick is a great platform. You can often sell your coins for higher than market rate, and on top of that BitQuick does not charge sellers any fees.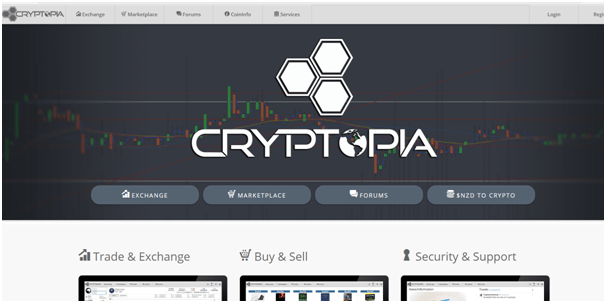 Cryptopia was founded in 2014, aiming to be a comprehensive exchange that focuses on the user experience, with integration of additional services including a marketplace and wallet. It is based in Christchurch, New Zealand. Cryptopia is notable in that the first level of verification happens very quickly, and only requires an email address for initial verification.
While Cryptopia does not support fiat money trading, it does support a ridiculously large number of cryptocurrencies: over 400 to date, with more being added all the time. The trading fee is also a low 0.20% per transaction, which compares favorably with many competitors. The website is quite large and sprawling, meaning that new users might find their first experiences with the site a little daunting.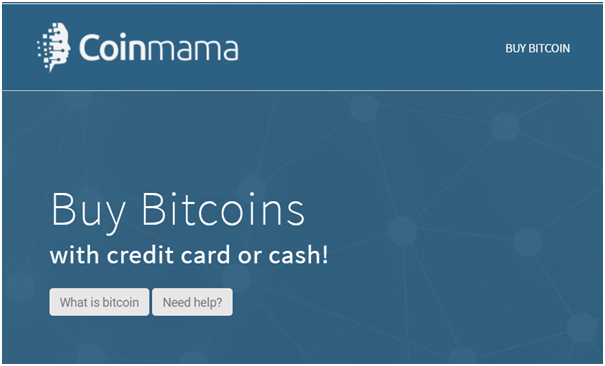 Coinmama is a bitcoin broker based in Israel. They specialize in selling bitcoins for credit card to nearly anyone in the world. They also sell Ethereum, and are currently working on adding additional crypto currencies.
It also accept all currencies meaning you can pay with your local currency. However, the pricing will be displayed in USD or EUR with more currencies to be added soon. 
The offer easy ways to buy Bitcoins with credit cards VISA/Mastercard or cash deposits via MoneyGram and Western Union. Coinmama uses Simplex – a credit processor which allows you to buy up to $520 in one purchase. Unfortunately Coinmama also has extremely high exchange rates due to chargeback issues and the availability of credit and debit cards as payment methods. It's pretty similar to Coin.MX only their verification process is slightly faster. The pricing is displayed in USD or EUR, but they accept all currencies. The minimum you can buy is 0.1 bitcoin or 5 ether. Also they currently operate in 226 countries worldwide.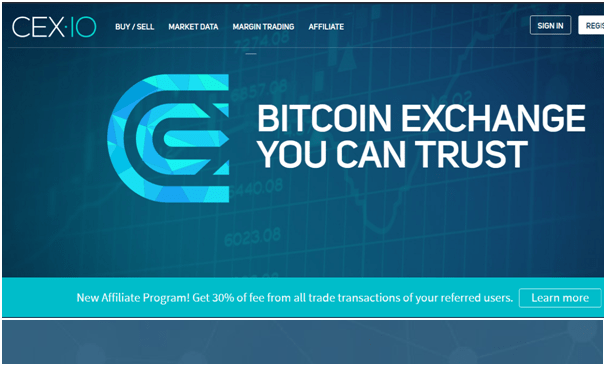 Established in 2013 as the first cloud mining provider, CEX.IO has become a multi-functional cryptocurrency exchange, trusted by over half million users. CEX.IO allows for the buying of bitcoins for low fees via credit card. Customers can also purchase for free with bank transfers.
CEX.IO offers cross-platform trading via website, mobile app, WebSocket and REST API, providing access to high liquidity orderbook for top currency pairs on the market. Instant Bitcoin buying and selling is available via simplified bundle interface.
The exchange has developed a multi-level account system with individual approach to each customer, from Bitcoin beginners to institutional traders. Worldwide coverage, multiple payment options, and 24/7 support are accompanied by time-proven platform stability that guarantees safety of assets and data.
You can buy Bitcoins for USD, EUR and RUB. Most popular methods of payment here are Visa, MasterCard, bank transfer (SWIFT, SEPA), cryptocurrency
CEX.IO offers four different account levels based on verification provided. Each account type has different buying limits.
Basic: Basic accounts can buy up to $400 worth of bitcoins per day, and up to $2,000 per month. Basic accounts are not able to purchase via bank transfer.
Verified: Verified accounts can purchase up to $10,000 worth of bitcoins per day, or up to $100,000 per month via both credit card and bank transfer.
Individual Business & Corporate: Individual Business and Corporate accounts can purchase an unlimited amount of bitcoins.
The following countries are restricted for credit card purchases: Iceland, Vietnam, Afghanistan, Algeria, Bahrain, Iraq, Kuwait, Lebanon, Libya, Nigeria, Oman, Pakistan, Palestine, Qatar, Saudi Arabia, and Yemen.
The following countries are restricted from buying with bank transfer: Afghanistan, Democratic Republic of the Congo, Côte d'Ivoire, Eritrea, Ethiopia, Guinea-Bissau, Haiti, Iran, Iraq, Kenya, Liberia, Libya, Guinea, São Tomé and Príncipe, Somalia, Sudan, Syria, Tanzania, Tunisia, Turkey, Vietnam, Yemen, Zimbabwe.
CEX.io does NOT support the following US states: Alabama, Alaska, Arizona, Arkansas, Colorado, Florida, Georgia, Guam, Idaho, Iowa, Kansas, Louisiana, Maryland, Michigan, Mississippi, Nebraska, New Hampshire, New Jersey, North Carolina, North Dakota, Ohio, Oregon, Tennessee, Texas, U.S. Virgin Islands, Vermont, Virginia, Washington.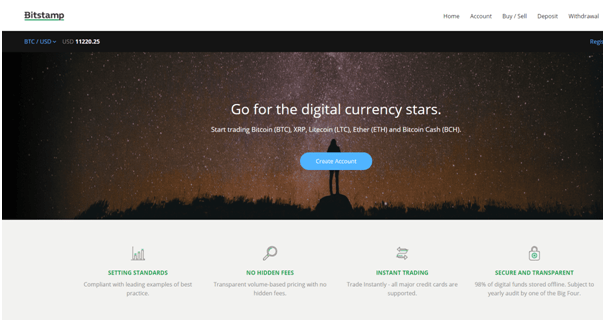 Bitstamp is the oldest Bitcoin exchange out there today. Bitstamp has good reputation for larger purchases of coins where you will definitely need to use a wire transfer and the fees won't compose such a large amount of the deposited sum. It is a good option for traders and those buying large amounts of bitcoins. Because Bitstamp is geared towards traders, it also has confusing fees if you use the exchange. The fees you pay depend on your total volume. Unless you trade high volumes, you will likely pay 0.25% per buy.
If you buy bitcoins on Bitstamp with your credit card then the fees will be 8% for purchases up to $500 or €500. You need to create an account at Bitstamp and then make a deposit via SEPA, wire transfer or some other deposit method. Once your funds arrive, go to buy/sell page and click buy bitcoins. Also you can buy bitcoins with the Bitstamp app for Android and iOS devices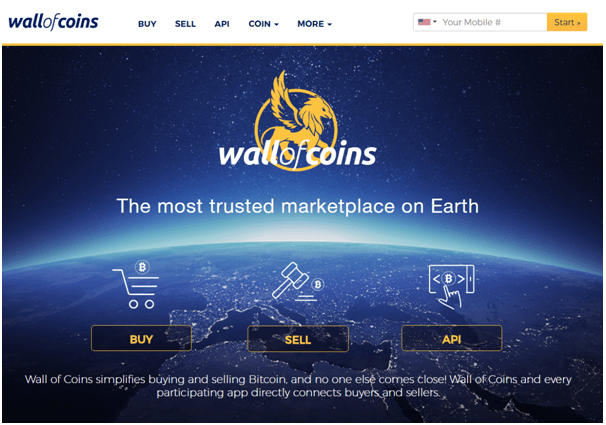 Wall of Coins is a peer-to-peer Bitcoin exchange that makes it easy to buy and sell bitcoins. Wall of Coins helps its customers buy and sell bitcoins for cash. Its unique SMS system walks you through the entire process of buying, making it a good choice for first time buyers who want to purchase bitcoins with cash.
Sellers are free to accept any payment method through Wall of Coins. Buyers will have to check the orderbook to see what payment methods are available. The most common payment method is cash deposit. A cash deposit is when the buyer of bitcoins goes to a physical bank branch and deposits cash into the account of the Bitcoin seller. The supported countries are United States, United Kingdom, Argentina, Australia, Brazil, Canada, Germany, Latvia, Mexico, Poland, Philippines and Romania.
There are no official buying limits on wall of coins. The maximum amount you can buy is determined by the available offers by sellers and you can buy as little as $5 worth of bitcoins
A phone number is the only personal information required to buy bitcoins on Wall of Coins. Wall of Coins will ask you for location, but only to find bank branches near you. If you choose you can just enter your zip code manually.
Fees are generally pretty low, about 1-2% and Fees are not displayed publically but instead just included in the buy price Wall of Coins offers live support on its website. A toll free number is available for support via phone: (866 841 COIN). You'll also receive directions on how to buy bitcoins via SMS after signing up.
Things to consider when looking for a Bitcoin Exchange
When  choosing a Bitcoin exchange for your cryptocurrency transactions you should keep in mind certain things and look to issues and potential pitfalls in making a choice of where to do your banking, or open an online brokerage account. Furthermore, bear in mind that unlike banks and stock trading, Bitcoin trading is largely unregulated by most countries, although this is changing as its popularity increases.
With over 4,000 cryptocurrencies, and additional ones being added all the time, it is key to figure out which currencies you want to trade in, and then match the exchange that deals in those. For example, Ethereum mining has recently become more popular, but not all Bitcoin exchanges support this alternative cryptocurrency.
Next look at the country that is hosting the Bitcoin exchange. Some are in less regulated countries, and there may be additional problems if something goes awry. This can include time differences, international long distance costs, and language barriers. In general, it's preferable to find an exchange that speaks your language.
Also pay close attention to the fees levied. While all these exchanges charge transaction fees – after all, they are businesses looking to make a profit – as the user, it is obviously best to find one with the lowest costs in order to maximize your own profits.
Also look for a secure trading platform, and a Bitcoin exchange which has robust security measures. Note that desirable security features include two-factor authentication, SMS or email alerts, encrypted emails, and wallet monitoring. A smartphone app can also be very useful in terms of accessing and monitoring funds – but equally, poorly implemented software can represent a security risk.
Finally, look for an exchange which is doing a good volume of trading – in other words, one with a high number of trading pairs, and high liquidity.
Besides these best 10 Bitcoin exchanges of 2018 you can also have other popular exchanges like LocalBitcoins, itBit, and many more that you can read here.