The etiquette you need to follow when playing with Bitcoin live dealer at BTC casino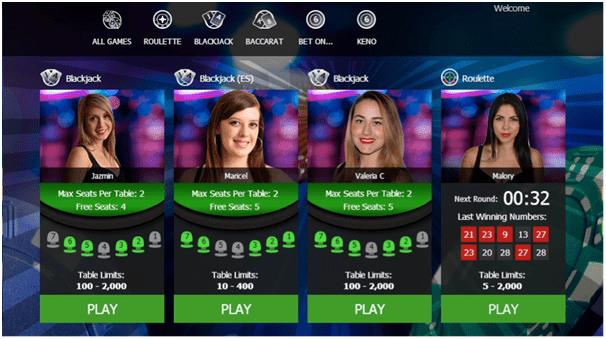 Live dealer games are more of a fun when playing with a real dealer at the games table wither at land casino or at online casino. Technology has made it possible to bring live dealer games now right at your home on your PC or smartphone that streams live video online, where you interact and play as if in a real casino.
As Bitcoin currency is now widely accepted at casinos and so you can play with this cryptocurrency even with a live dealer. The casinos have separate section of live dealer games like BlackJack, Baccarat, Roulette and few others. If you are interested in playing the latest trend of playing Bitcoin live dealer casino then you need to follow few etiquettes so that you fit in the blockchain environment of gaming and get the best of your gaming experience.
BTC live dealer casino games are fun with beautiful and smart dealers to interact with but that does not mean that you need to do or speak whatever you wish to the dealers. When interacting remember that it is not only you alone playing here but also many other players at the live dealer table as Bitcoin live dealer casino games and the dealers are streamed in real-time from either a land based establishment or studio. If you are going to be using these sites you need to treat both dealers along with other players with respect. You are required to act in the same manner as you would be if you were actually there. Follow the etiquettes as mentioned below:
Be respectful
When playing online it is easy to forget that you are in the real environment and not just playing against computer-based algorithms. Due to the fact that you will be interacting with humans, you need to respect them and should never abuse other players or dealers.
As said above many Bitcoin casinos employ attractive dealers to entice players to play along with bet more and for longer. Making inappropriate advances toward dealers is a sure-fire way of getting banned and is unacceptable behavior.
Do not make long delays in game play
When playing at a Bitcoin Casino with live dealers the amount of time it takes to place a bet affects the other players at the table. You should not rush decisions but take a very long time to make a wager will slow down the gameplay and upset the others at the table.
If a player is taking a long time to put their bets on, you must not verbally abuse them for this. It is the etiquette to play at a realistic and fast place to keep it enjoyable for all. So patience is the best virtue to adopt at live dealer bitcoin casinos.
Avoid leaving games at the table abruptly
Well this looks very rude if you leave the game table all of sudden. Due to the fact that you are playing online, it means that you can play anywhere. If when you are involved in a Bitcoin Live casino game you should wait until the game is finished before you leave the table. Even if you lose do not show your frustration or anger and disappear all of sudden it is not a good manner too. You need to show your calm posture and leave when the game finishes.
Remember that the most important thing is that you fully enjoy yourself but do so not at the cost of other players or dealers. Get the most of your live Bitcoin casino experience by using the different offers from the best Bitcoin Casino sites. Also make sure that your behaviour and attitude towards the casino dealers or other players is correct so that you do not have the chance of getting banned to the Bitcoin casino when you enter next time for play.