How To Get Free Bitcoins – Bitcoin Faucet
Bitcoin cryptocurrency is making a full swing in the market worldwide especially in the gaming and online casino industry where you can enjoy playing games with simplicity and ease. There are many ways you can earn BTC (Bitcoins) that too free online like gambling with BTC, accepting this currency as a means of payment, or completing tasks on websites, from mining or through trading.
So the way to get free Bitcoins is through Bitcoin Faucet.
What is Bitcoin Faucet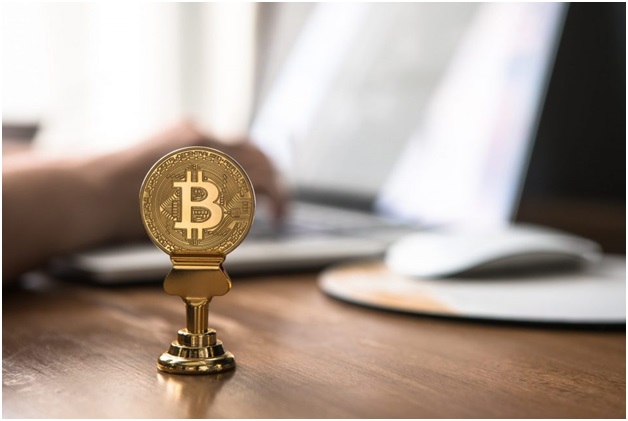 Bitcoin faucets were developed by Gavin Andresen in 2010.  A faucet is commonly used to refer to a tap or valve, in this case that starts and stops the flow of BTC. They are a reward system, in the form of a website or app, that dispenses rewards in the form of a satoshi, which is a hundredth of a millionth BTC, for visitors to claim in exchange for completing a captcha or task as described by the website. There are also faucets that dispense alternative cryptocurrencies. In simple terms Bitcoin faucet is a site, that gives away bitcoins to anyone, that just gives their address.
Airdrops and Faucets
Lately, there are Airdrops that are usually distributed by blockchain/crypto startups, and they represent a one-time reward for helping the company with promotion and community building. In most cases, these startups will distribute their own tokens.
Whereas faucets can be websites or apps you have to visit periodically in order to receive coins. Anytime you want to earn crypto, you'll have to go to the website, complete the task, and then receive coins.
Well, lets go something deeper on this.
Bitcoin Faucets Gives BTC As Rewards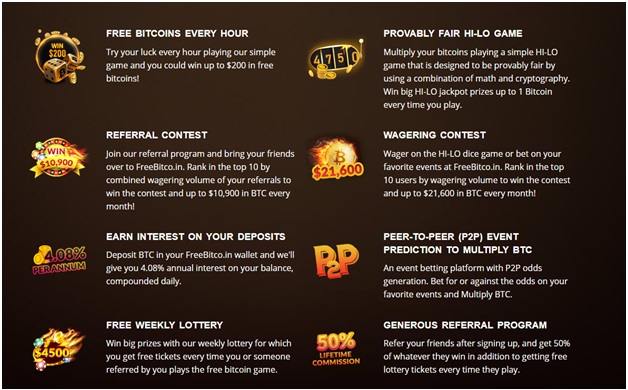 There are three important reasons for Bitcoin Faucets to give rewards
To introduce users to bitcoin
To get traffic
To make money
Rewards are in place to attract visitors to the faucet's webpage. These faucet sites usually contain advertisements. Advertisers pay the faucet owner to display these ads on his site. Advertising costs are calculated on Cost per Thousand impression (CPM) basis. This means, if the site gets more visitors and if each visitor spends more time on the site, then the site owner gets more money from displayed ads. These rewards attract more visitors and they come back regularly to claim their rewards. The visitor generally ends up spending more time on the faucet.
In simple words — Faucets get more repeated visitors to the site; in turn, the owner gets more money from the advertisers.
Faucets also play an important role in the bitcoin ecosystem. It encourages more people to understand and adopt bitcoin.
If you understand bitcoin and how it works, then you will know in no time that the bitcoin units given away by faucets is of negligible value. You wouldn't spend time claiming rewards on them. Majority of visitors who use these faucets and claim rewards from them are beginners, still learning about bitcoin or minors who cannot do transactions legally on any of the bitcoin exchanges.
How To Use Bitcoin Faucets?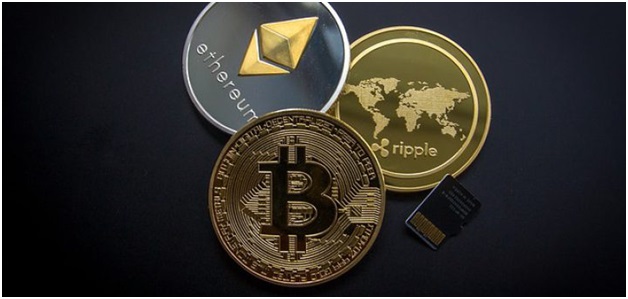 Using a bitcoin faucet is very simple. Once you visit the faucet webpage, you have to enter your bitcoin wallet address or the email id associated with your Xapo wallet and hit enter.  A timer will start counting the amount of time you spend on the site. Once you spend a certain amount of time on the site, you can claim your reward by clicking the "Claim Now" or similar button. You will have to prove that you are a human by filling in a Captcha or by solving a simple mathematical problem, (this prevents any automated script from claiming rewards at regular intervals).  You have claimed your reward. Your reward will be credited either immediately or on a designated weekly payout day to your wallet.
Typically, faucets have a minimum time interval limit between claims by each visitor, in order to prevent one person from claiming all the available bitcoin from the faucet's wallet. This duration varies from 5 minutes to 24 hours, depending upon the faucet.
Where To Find Bitcoin Faucets And How To Proceed?
You can find them by just searching for Bitcoin Faucet on Google or any other search engine of your choice. The number of results you get will surprise you. You will find hundreds of bitcoin faucets to choose from, go ahead, explore and earn a few satoshis while at it. (1 Satoshi = 0.00000001 BTC i.e. hundredth of a millionth BTC)
When you have found a BTC faucet go to its website and make your account by registering yourself.
Many BTC sites pay out up to 29 satoshi or even more every 10 min. Each time you visit the faucet you will receive a random amount of satoshi selected from the range given at site.
Once you sign up and provide your email address and your bitcoin address, all your earnings will accumulate in your account. Suppose you reach 20 000 satoshi you may withdraw the funds on-demand. You will need to confirm your withdrawal through email.
After each bitcoin claim you'll have an opportunity to get a bonus. Bonuses may either speed up your faucet or improve your faucet in various ways. Don't forget to use your bonus once you receive it.
Also there are awesome referral program where you get a totally awesome and instantaneous 25% or more of all claims, made by your referrals. All referral satoshi will be credited to your balance right after each referral's claim.
Here Are Popular Bitcoin or Crypto Faucets To Explore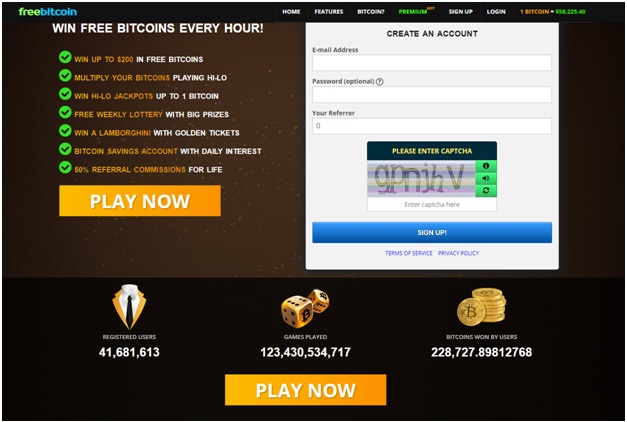 Free Faucet: This free faucet website allows its users to earn free bitcoins and altcoins by completing tasks on other websites. These can be tasks such as signing up for a website, logging in, etc.
Contiply: The site's faucet allows you to claim 200 Satoshis on average every 60 minutes. Aside from the faucet, you will also find many methods available on Cointiply for earning Bitcoins: Watching videos Offer walls Pay to Click ads Browser games and more.
Bitcoinker: Bitcoinker does not require registration. All users need is to go to the web page, go through the captcha and enter the public address of the Bitcoin wallet. After that click on Claim Bitcoin and get from 2 to 100 Satoshi. Since there is no registration on the resource, the user's identification takes place at the address of his Bitcoin wallet.
Blockchain Poker: This is a single-table, No-Limit Texas Hold'em cash game, playing for real bitcoins. There are no sign-ups, which means players can remain anonymous. New players are automatically awarded free satoshis to play with, allowing anyone to jump in and play (even if they don't have any bitcoin). If you drop below 50 Satoshis you can use the faucet to top up your balance to 100 (limited to once every 3 minutes). Players can choose to play with either Bitcoin (BTC) or Bitcoin Cash (BCH). Minimum withdrawal is relatively high at 100K.
Moon Faucet: Moon Faucet lets you farm Bitcions, Litecoins, Dogecoins , Dash , Bitfun, Bonus Bitcoin & FreeBitco in one app!  The coin pile will gradually fill up – quite quickly initially but it will slow down over time – until you make a claim. So the longer you leave it the more you will be able to claim.
You may prefer to claim a smaller amount every 5 minutes, or visit once per day and claim the large amount that has built up while you were away! You can increase your claim amounts by taking advantage of the Daily Loyalty Bonus, Referral Bonus and even a Mystery Bonus. Sign up to CoinPot is needed (Included with the app) which is your micro wallet where all your claims and bonuses are stored, from here you can track your progress and withdraw your coins.
Free Bitcoin: It allows users to draw a random number in order to win a certain amount of Satoshis. You can roll a number once every 60 minutes and the prizes range between $0.0003 to $300. Withdrawals can be done once you reach $1 worth of Bitcoin and they are sent directly to your Bitcoin wallet.